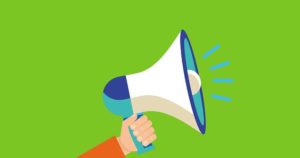 Are you a care coordinator? If so, you fill a relatively new (though crucial) position. So it's easy to understand why there are so many misconceptions about what you do.
Patients and their family members may be confused about the scope of your role. What is it appropriate for them to ask you for? Are you there to impose rules and limit patient choices?
The same could be said of home care in general. Many patients aren't entirely sure what to expect from the health care system when services are delivered at home. They may not know what to expect from providers.
More and more, Ontarians are receiving care in the community. There's never been a better time to reduce the confusion surrounding the home care sector and care coordination.
In the years ahead, care coordinators will play a vital role in teaching the public about issues in the sector. But here are four points that many care coordinator wish patients and potential patients already knew.
1) You're there to help—and are qualified to do so
All too often, home care coordinators arrive at a house or apartment, only to be immediately bombarded by complaints.
It's understandable. In many cases, patients receiving care in the community have already been through a lot. They may be frustrated not only by their health, but by any delays or inefficiencies they've experienced in care delivery. Family members may be feeling powerless to help.
As a patient's first line of communication, you as a care coordinator may be a convenient target for those who need to vent.
But the truth is, you're so much more than a sounding board. So it can be annoying when your role isn't recognized. It can be annoying when patients try to contact family physicians and other practitioners for information you said you'd provide.
Wouldn't it be great if care recipients knew exactly what your role entailed? It may take awhile. But by demonstrating the upmost professionalism and making it clear that you can be trusted, your taking a big step in the right direction. After all, you can't help patients unless they want your help.
2) Their homes are your workplaces 
When you visit a patient's home, you can never be entirely sure about what you'll walk into. You could encounter unsanitary conditions, or free-roaming pets. You might fall on an icy walkway that hasn't been cleared.
As a care coordinator, you can only do your job well when you feel safe. This, of course, is true of home care workers in any role, including personal support workers (PSWs) and nurses.
In home care, issues surrounding workplace safety are finally beginning to receive some attention—at least among researchers. But does the average care recipient know that his home could pose a risk?
They should. In many cases, there are steps they can take to make your job safer. Can the person you're caring for secure a potentially threatening dog? Is it possible for her to get someone to shovel the walkway, or to turn on a light outside for you if it's getting dark?
During a hectic workday, safety is easy to forget. Most patients will happily make small modifications to their environments in order to help you avoid workplace hazards. But first, they must be aware that those hazards exist.
3) They have rights 
It goes without saying that respect should go both ways. And part of being respectful is understanding that many patients feel vulnerable when you enter their homes.
Have you ever encountered nervousness, suspicion, or hostility from a patient? These emotions often surface when someone feels as though she's not in control.
Imagine you're grappling with several health conditions. You're life has been turned upside down. You've quite possibly had experiences with the health care system that you don't feel positively about. Now a stranger walks into your home, wanting to know all kinds of personal information.
Of course, the government organizations involved in care delivery want patients to feel safe. In Toronto, the Local Health Integration Network (LHIN) wants care recipients to know their rights.
For example, there's the patient's right to have health information treated confidentially, and to be involved in planning her own care. There's the right to be consulted about changes to service.
These are just a few examples. And the wording used to describe these rights may vary from region to region. But one thing is certain: as a care coordinator, you too want patients to know they're not as vulnerable as they might think.
4) The system is evolving
In 2015, Ontario Minister of Health Eric Hoskins acknowledged that Ontario's home care  system was "patchy, uneven, and fragmented." This statement was part of the government's response to an expert panel report on the subject, which contained significant criticisms.
In the time since, the ministry has taken numerous steps to improve home and community care—including increasing funding. Still, many Ontarians remain unconvinced that change is occurring.
It's understandable that the patient who needs additional home care hours would be frustrated with the system. The same is true of the family member who has to put work on hold to fill in gaps in a loved one's care.
But as a care coordinator, it's frustrating for you, too. It's frustrating to wish you could do more. It's frustrating to realize that there's only so many hours in a day, and so much funding available to help.
That said, progress is occurring. And while the home care system is being completely overhauled, care coordinators like you will be there. You'll be doing the best that you can.
Patients—and Ontarians in general—should be aware of this process. Because sometimes, knowing your voice is being heard can provide a measure of comfort and hope.