An example of one of Aetonix's successful collaborations is the story of their partnership with RespiPlus for COPD care. RespiPlus is a non-profit organization managing the Living Well with COPD (LWWCOPD) program, and Aetonix is a leading healthcare technology firm, who founded aTouchAway.
The following infographic presents the mission, challenges, and solutions Aetonix and RespiPlus are deploying to generate promising results for COPD care. This partnership is redefining COPD management, transforming lives, and producing a revolutionary change in healthcare provision.
This initiative signifies a leap in healthcare delivery, aiming to alleviate the burden on healthcare professionals while improving the quality of patient care and, above all, empowering patients to self-manage effectively. We hope this success story inspires you and presents a new perspective on utilizing technology for comprehensive disease management.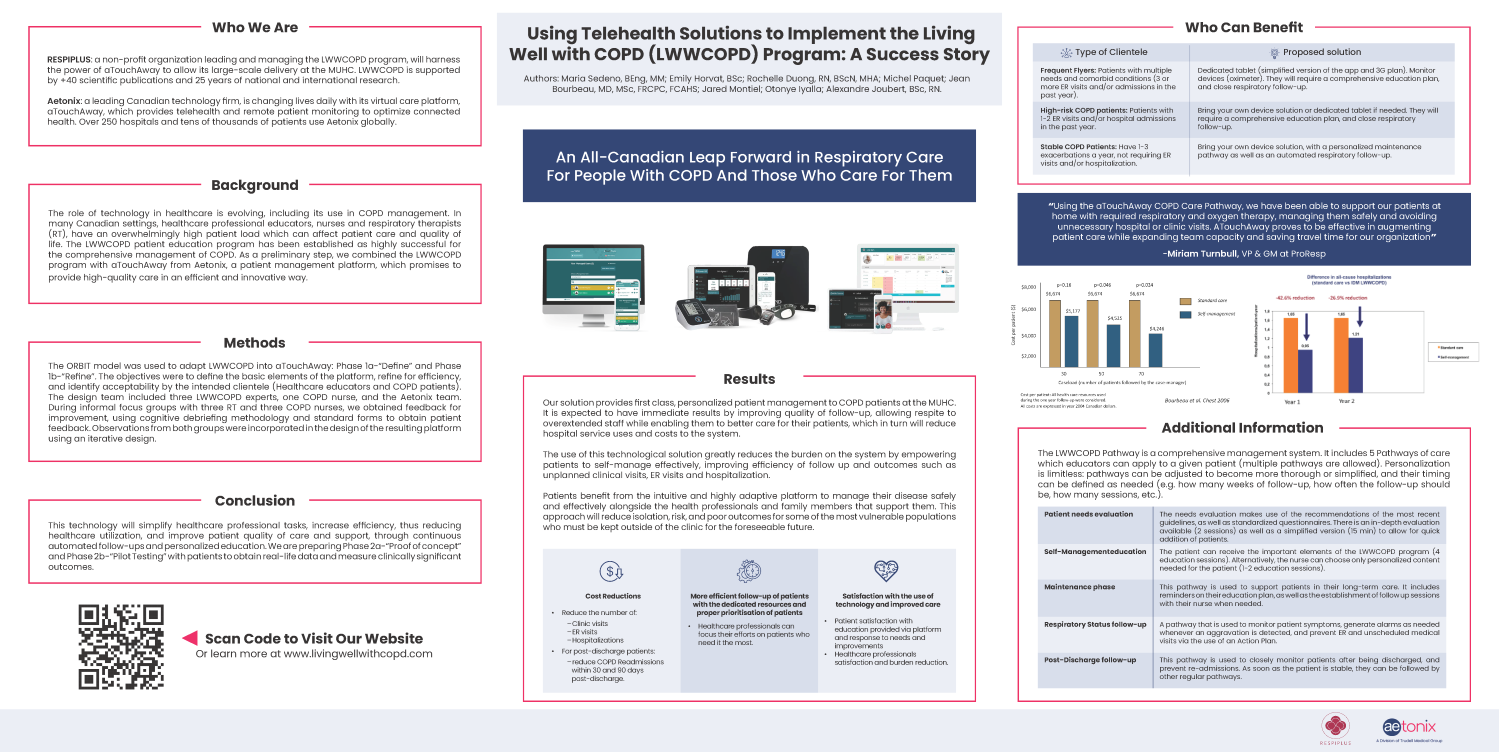 Poster showcasing a success story titled "Using Telehealth Solutions to Implement the Living Well with COPD (LWWCOPD) Program: A Success Story"