Adopting virtual solutions is becoming a standard practice in healthcare, as approximately 84% of physicians now offer some form of remote care to patients. Healthcare practices looking to fully embrace remote care have turned towards remote patient management. As this is a fairly new practice, and there are limited resources to help find the right solution, it's important practitioners find a system that complements their services to improve patient outcomes.
Choosing the Right Solution For Your Practice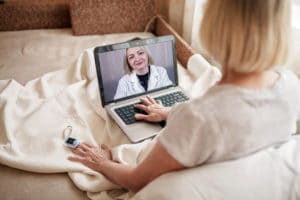 Remote patient management can transform healthcare delivery, especially in systems that require continuous communication with its patients. With the right remote patient management system, stressors including lack of resources, accessibility, and continuous monitoring can be resolved effectively.
Tip #1: Assess Current Patient Care and Identify Opportunities For Improvement
Start by assessing points of strength and weakness with how the healthcare practice currently delivers patient care. Remote patient management benefits different branches of healthcare in unique ways. For example, a primary care clinic may struggle to reach regular patients who live in remote or rural communities, while specialty clinics may be looking for more efficient monitoring of patients with chronic illnesses.
After identifying the challenges of the practice, determine which features of a remote patient management would help resolve these issues.
Tip #2: Research Remote Patient Management Solutions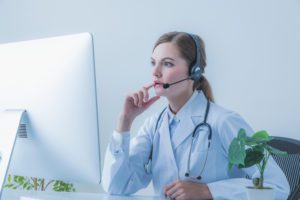 Take extensive time to research the solutions on the market and don't hesitate to contact representatives from companies offering remote patient management solutions. Ensure that the only programs in contention for servicing your practice are ones that completely meet your needs.
For example, a primary care clinic might benefit best from a platform like Aetonix's aTouchAway which captures encounter-based care and features secure live video conferencing, remote patient monitoring, asynchronous telehealth, and more, all accessible on one simple to use application.
Tip #3: Prioritize Patient-Centered Care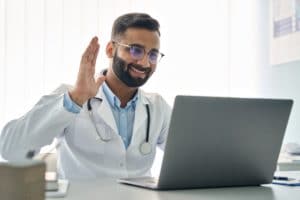 Patient-centered care refers to the practice of patients and healthcare providers actively collaborating to improve the patients' health outcomes. Since healthcare practices exist to support the needs of patients, it's important that the platform chosen will also benefit patients.
To ensure the remote patient management system prioritizes the patient, consider the lifestyle and abilities of the patient demographic. Providers should look for a platform with various communication features to regularly touch base with patients about their illnesses, and very quickly make adjustments to their care routine when needed.
Better Outcomes With Better Patient Care
With a thorough process for selecting a remote patient management solution, healthcare practices can expect to see a more seamless transition to care delivery. By ensuring their solution covers all bases, identifying strengths and weaknesses within their practice, and doing extensive research into various solutions, organizations can choose a system that benefits staff, and the patients they care for.
Thank you for reading. To stay up to date on current healthcare topics and news about Aetonix, subscribe to our mailing list at the bottom of our blog page. Connect with us on social media using the links at the bottom of this page and share your thoughts!