With the rising popularity of virtual healthcare in recent years, many healthcare organizations have implemented a range of remote care solutions. For some, these solutions are quite simple and could include virtual appointments conducted through video chat platforms and apps, or phone calls. While these methods are highly affordable and convenient, they bring into question certain privacy features that are essential to keep patients' information secure.
Fortunately, there are several great virtual care solutions on the market equipped with security features that meet the rigorous healthcare industry standards. In this blog, we'll cover some of the security features healthcare organizations should look for when implementing a virtual care solution, and shed light on privacy concerns in the virtual healthcare industry.
Different Levels of Security in Virtual Healthcare Solutions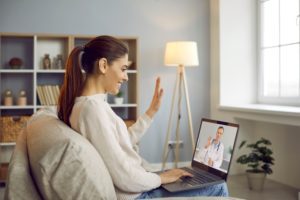 Keeping patients' data and information secure is a major concern in healthcare, with many regulations and best practices to follow. During the COVID-19 pandemic, healthcare organizations were forced to transition toward remote care to slow the spread of the virus while providing the best care possible for their patients. This brought a safe and convenient solution for patients, but many were unaware of the security risks associated with sharing their personal information online.
In an article posted by CTV News, a top doctor in medical informatics expressed concerns over the rapid adoption of unsecured virtual platforms for healthcare appointments at the beginning of the COVID-19 pandemic. Dr. Ewan Affleck stated, "What has happened in the last 10 days, is the privacy, regulatory, and legislative environment has been thrown out the window and everyone is saying you can use whatever you want." Given the dire circumstances at the time, many were not considering the implications using these platforms could have on patient privacy, and using whatever methods were most available. Some provinces have since made resources available to inform healthcare providers and patients which telehealth platforms meet privacy requirements, one of which being the Ontario Telemedicine Network (OTN).
What is OTN Verification?
OTN is a branch of Ontario Health, a government agency responsible for ensuring patients in Ontario receive high-quality healthcare services. Part of this responsibility is screening and verifying various telehealth solutions and ensuring they are secure. The purpose of OTN verification is to inform healthcare providers in Ontario of the different telehealth solutions that are safe to use while providing information about the different features each can offer.
Some of the benefits of using an OTN validated solution include: having confidence that it meets provincial privacy, security, interoperability, and technical requirements, keeping patient personal health information secure, opportunities to receive funding through the Ontario Health Digital & Virtual Care Secretariat program, and other opportunities for provincial funding where OTN verification is required. By using an OTN verified telehealth solution, healthcare providers can have confidence that their personal information, as well as their patients, will not be compromised or sold to third-party collectors.
Choosing the Right OTN Verified Solution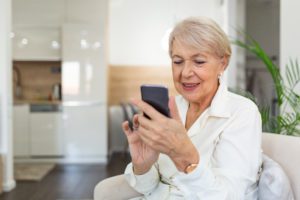 When it comes to choosing the right OTN verified solution for your healthcare organization, there are many things to consider. Providers can view the list of all the OTN verified solutions on the Ontario Health website. Here, providers can see the features of all solutions including Zoom for Healthcare, Microsoft Teams + Bookings, aTouchAway, and more. While there are many great options to choose from, it's important that healthcare organizations consider the needs of their patients and staff to make the most of the benefits that come with virtual care.
For example, an organization that simply provides consultations may be able to have their needs met with a platform that only provides secure video chat and messaging features. Other organizations that provide more in-depth care, such as chronic disease management and patient monitoring; however, will get the most benefit out of using a fully integrated solution. OTN verified solutions such as aTouchaway are an example of platforms that can be used in many aspects of patient care. With features like secure messaging, video conferencing, virtual care pathways, and patient education resources, providers can create more efficient healthcare processes, while keeping patients' information safe.
Continuing to Improve Security in Virtual Care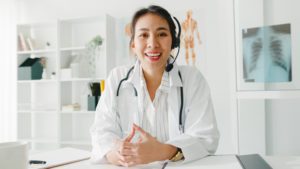 Thanks to the Ontario Telemedicine Network, healthcare providers in the province have many resources available to them which ensure they are providing secure care. By utilizing OTN's list of virtual care solutions that are OTN verified, providers can continue offering high-quality healthcare services, while staying in line with provincial healthcare regulations.
Thank you for reading. To stay up to date on current healthcare topics and news about Aetonix, subscribe to our mailing list at the bottom of our blog page. Connect with us on social media using the links at the bottom of this page and share your thoughts!